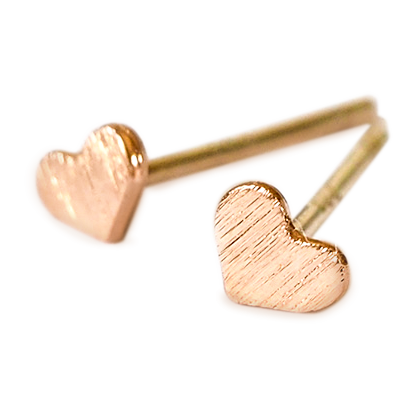 Select a metal for your FREE studs. The heart studs come in three different metals gold, rose gold, and silver. Select the metal of your choice.
Go shopping and pick whatever you want. As long as the pre-tax purchase is$40 or more your studs will be FREE! Once you click "Add to Cart" above you will be redirected to your shopping cart. The studs will only appear as "free" once you put additional items in your cart totaling $40 or more. Happy shopping!
Don't miss our newest designs.